(I originally wrote this for May 22. Wrote it as a page, not a post. Yeah. That kind of day)
So, under "Monique DeSoto," I released "Patti Goes to the Dungeon"recently. 99 cent short story, sold a whopping ten copies, but still…
(99 cents. Go buy the damned story. $.99 won't bankrupt you and you'll laugh your butt off. Here, let me help…)
https://www.amazon.com/Patti-Goes-Dungeon-Monique-DeSoto-ebook/dp/B06Y1C5W69/ref=sr_1_1?ie=UTF8&qid=1495494575&sr=8-1&keywords=patti+goes+to+the+dungeon
I'm getting asked for the next one.
Yikes!
This is the moment when a lot of authors talk about how they get inspired and motivated and go a week without sleep pounding the keyboard to meet the demand of their fans.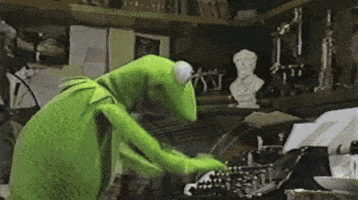 My reaction?
(eek)
I'm like some Douglas Adams character that only functions when you don't look at it directly. Very strange mental block, I must admit. But then again, I've never done things the way most folks do. I got in trouble in kindergarten. A lot, actually, but in this case, we were told to draw a brown bear with a black outline. I drew a blue bear with a brown outline (my fashion sense wasn't fully developed. I didn't know you don't put blue with brown). I did my own thing.
My point is that I had a bunch of ideas for more funny erotica. After all, I want to turn this into a collection. Had I written them before the reviews came in, I'd be golden. Maybe some editing, but they'd have flown.
Now that people are looking, I've gone dry.
"(Yes, Folks! She thinks she can make a living at this!" "Yeah, right!")
So, ahead of For Love of Books and Florida, July 15 in Sarasota, I will produce the next Monique DeSoto short story. I will start scribbling it tonight (I MUST start with pen and paper. It's a jump start to the creative process).
And not choke.